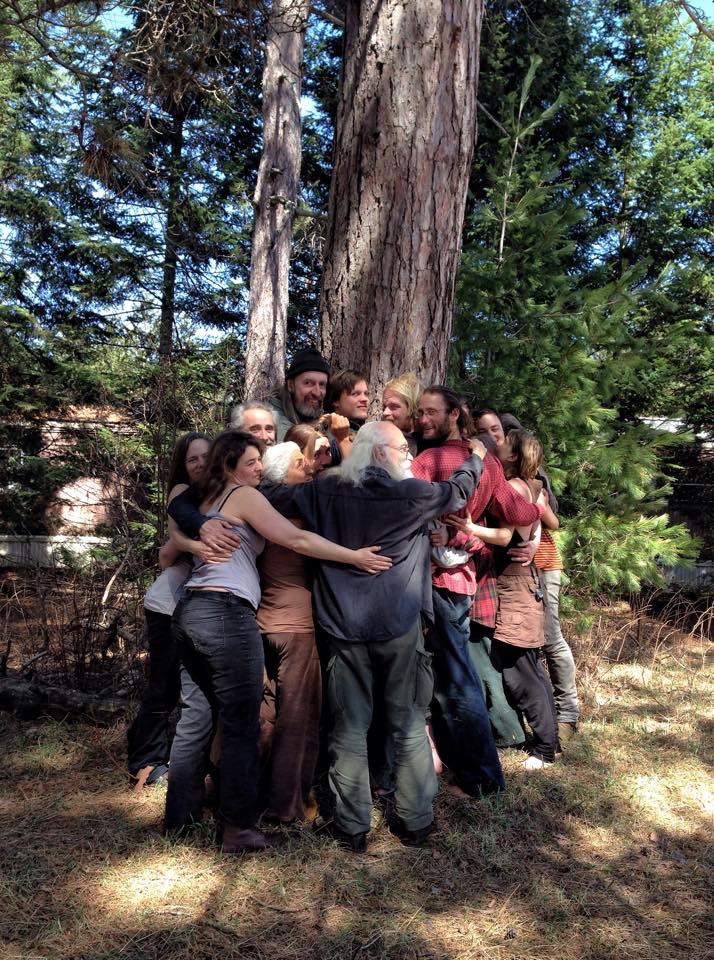 Teaching Drum Outdoor School is located in the Chequamegon-Nicolet National Forest of Northern Wisconsin, adjacent to the Headwaters Wilderness. Plentiful lakes, streams, and bogs, along with the forests and meadows carpeting a varied glacially carved landscape, give us our playground and growing-learning opportunities. The diversity and abundance of our animal, plant and elemental relations nourishes both soul and body. Learn more about our Northwoods habitat here.
Our administrative campus, where our offices, library, bookstore, workshop, and staff housing are located, is called Nadmadewining, which is Ojibwe for Support Camp. The name reflects one of its primary purposes: to support the school's two wilderness immersion programs. It also supports the school's increasing emphasis on reviving the Children's Culture, both here in the school community and through publishing material on the topic.
On average, 16 staff support the school and make up the intentional community called Nadmadewining. We enjoy a simple lifestyle, heating with wood, eating an organic and wild-
foraged foods diet. We share evening meals and meet regularly for consensus decision-making. About half of the staff are graduates of the Wilderness Guide Program. Together we function as a hybrid community where Old Way customs and skills meet the technology of modern life. Truthspeaking, dream sharing, and the talking circle are regular practices, as are wild edible foraging, hide tanning, and other crafts and skills.
Nadmadewining is a multi-faceted and busy community. The staff work together to support the School, as well as maintaining the library, overseeing the bookstore, and supporting Tamarack Song's writings through Snow Wolf Publishing.
If you are interested in experiencing our community as a short-term or long-term volunteer, visit our Volunteer page. If you are interested in joining our community of support staff, you are welcome to visit our Open Positions page to see if your skills can help meet the needs of the school.
Visit the Nadmadewining photo gallery.