Teaching Drum Outdoor School is a growing organization requiring staff with a diverse skill set. If you'd like to be part of a community that seeks to live in balance with self and the Earth, and one of the open positions below appeals to you, then send us your resume and cover letter. Or call us at (715) 546-2944. For general information regarding compensation for those who live on-site, see the description at the bottom of this page.
If you're not looking for a position, but would like to volunteer with us, please see our volunteer page.  
Families are welcome. We do not discriminate on the basis of race, age, color, religion, sex, national origin, sexual identity or sexual orientation.
PLEASE NOTE: We are a tobacco, alcohol, and drug free community and we have a no pet policy. 
Visit our photo gallery to see photos of the main campus and accommodations.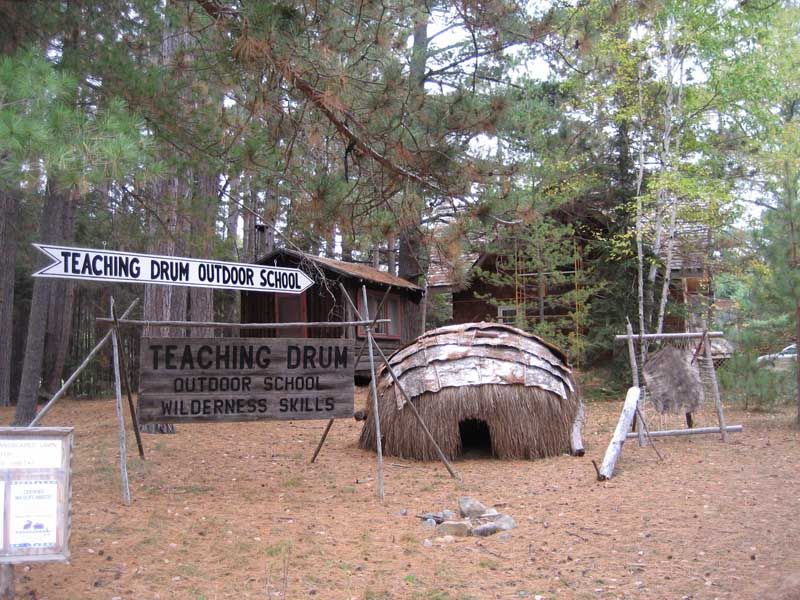 Teaching Drum Outdoor School is an outdoor wilderness school and an intentional community (called Nadmadewining) focused on living in a balanced way with nature and self. If you are yearning for a simple lifestyle – heating with wood, eating organic and wild-foraged foods diet, and living in community with others who enjoy the same, then this may be a great opportunity for you. Living at Teaching Drum is more of a way of life than a job, with the privilege of joining a Circle of people with whom you share values and life goals.